Headquarters Ambios Portugal
The Cork and Cork Oak Observatory was designed by the architect Manuel Couceiro and inaugurated in 2009 by the Municipality of Coruche. The building is covered with natural cork and aims to become a structure for the valuation of the cork oak forest as an ecological niche of great value. To achieve this, it works in partnership with associations of producers and companies, universities and researchers, through a space sharing that aims to approach the forest to the industry and to the society.
The Observatory has laboratories and office spaces dedicated to the research of the cork oak and cork, a documentation centre, a training room, and an auditorium with capacity for 150 people, which walls covering and frescos by Maria Ribeiro Telles resemble the cork oak montados. In addition, it presents an area that hosts temporary exhibitions allowing to show various applications of cork (for example, to design, fashion and architecture).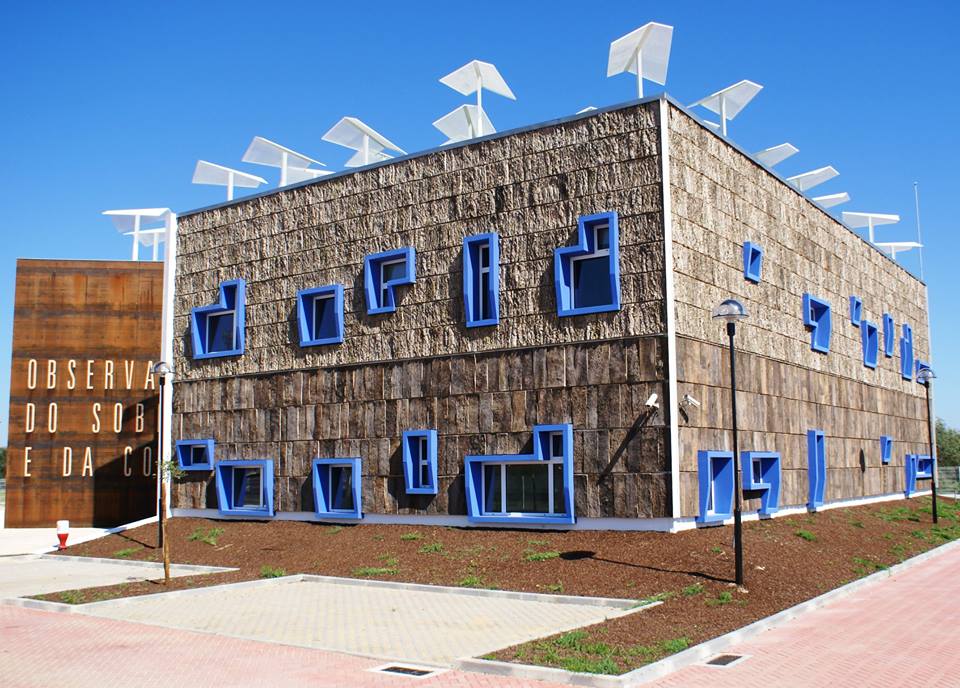 Cork and Cork Oak Observatory